1990 PORSCHE 964,911 CARRERA 4 COUPE,3 owners,extensively rebuilt from a corrosion free car,start.
On offer here is an excellent Porsche 911/964 Carrera 4.Last of the air cooled 911's,the 964 was considered an 85% new car by Porsche,compared to the previous 3.2 911 Carrera when launched and the first 911 offered in 4wd.
With a cleaner look,integrated bumpers an increased capacity but still flat 6,3.6ltr engine,a complete reworking of the suspension plus power steering and ABS and an engine cover spoiler that raises and lowers electronically depending on speed.The interior was also revised,with changed instruments and air bags.
As mentioned,the 964 was the last of the air cooled 911's,excluding the 993 and thus,arguably represents the end of the pure,911 line?

Our example on offer is a 3 owner,rhd car that was originally sold new in Brunei,but was purchased by it's current owner in 2011,a UK client,whilst he was living in Brunei.With just two previous owners the current owner decided on purchase it was time to carry out an extensive restoration and rebuild of the car.
This work was entrusted to Andy Tatlow of Flat Six (previously of Autofarm),but currently based in Singapore,where this work was carried out.
The car was completely stripped mechanically and bodily and underwent a full mechanical rebuild,with notable upgrades and a full repaint.A colour change was decided.From it's original Gaurds Red,repainted by it's second owner in metallic blue,to match all his other cars,this was then changed to it's current,rather tasteful shade of Dolphin Grey,contrasted with gun metal wheels.The original,unrefurbished black leather has been retained.

Works carried out included...
Complete engine strip down and rebuild with upgraded,sports cams.
Steve Wong performance chip
Fully rebuilt suspension,along with an exchange steering rack.To be honest,the list is extensive and far too long to detail here.However,a full inventory of the work carried out can be forwarded to any serious enquiries.

Since the rebuild,the car has been stored in the UK with us and whilst it has been mot'd it has covered minimal miles,awaitng it's owners permanent return.However it looks like the owners commitments overseas are to continue for the immediate future and so he has reluctantly decided to sell the Porsche,for someone else to enjoy.



Exterior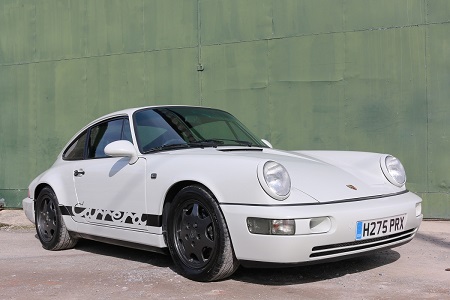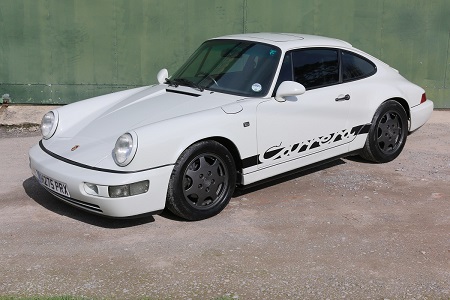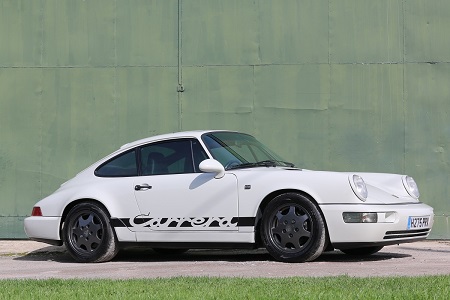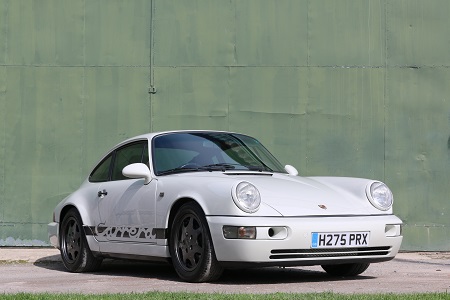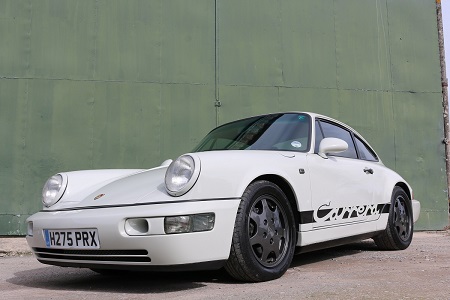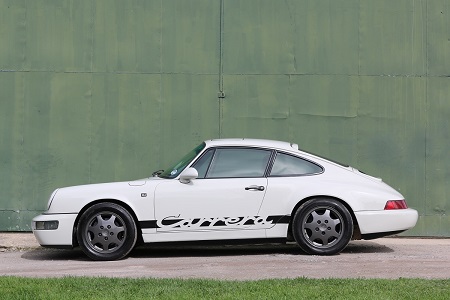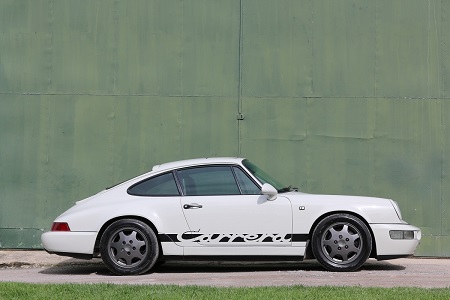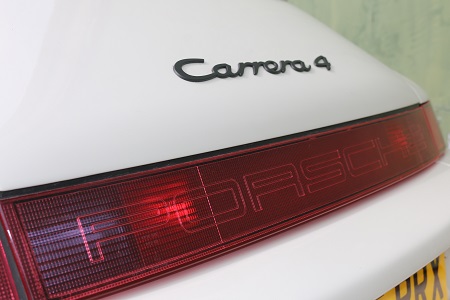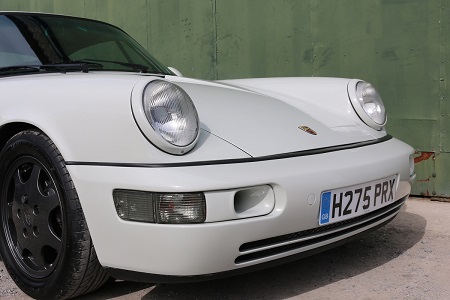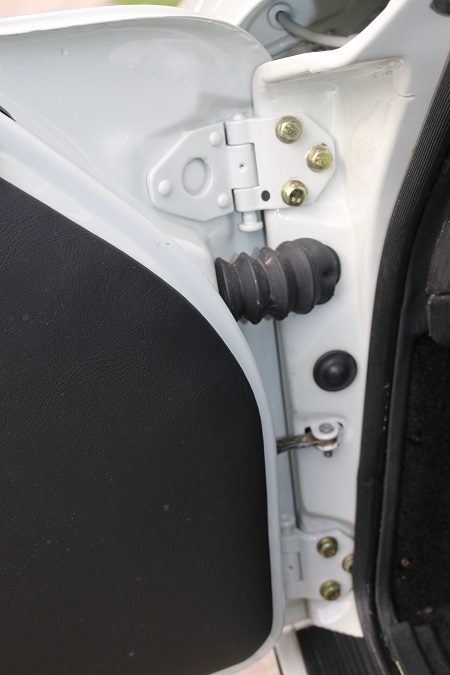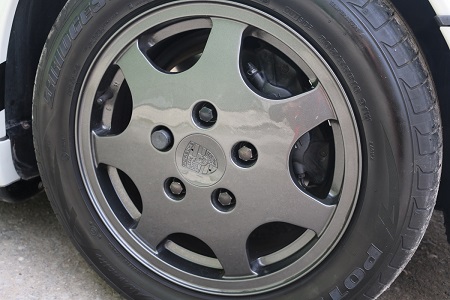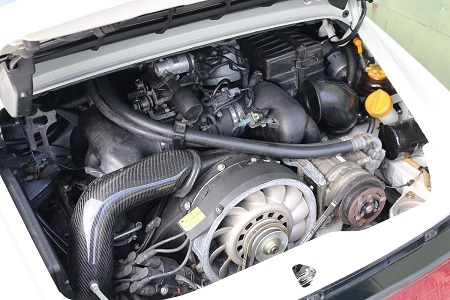 Interior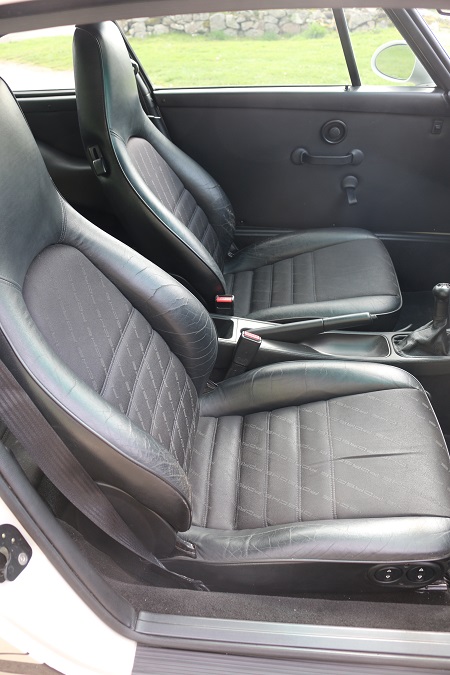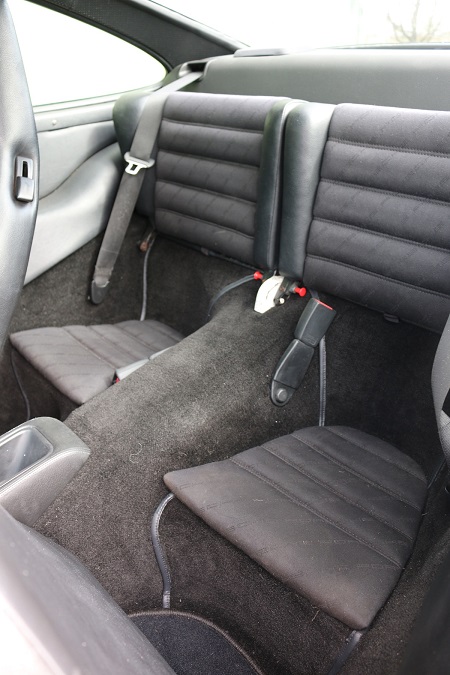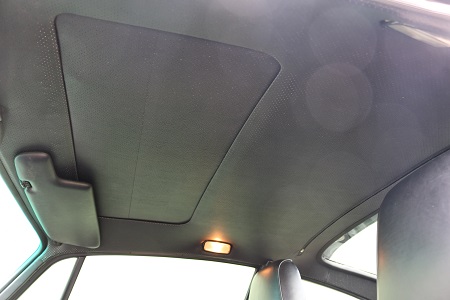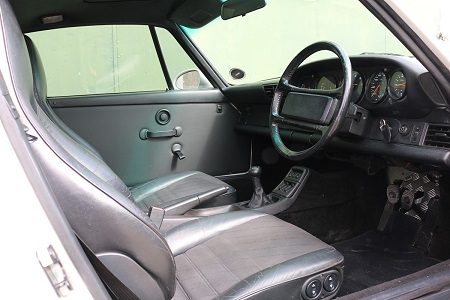 Contact 01793 812266 / 07813394167 for further details.