Page 1 of 3 Previous |
Next
1981 ALFA ROMEO GTV 2.0LTR,Just 30k miles, resided on Lake Como,Italy up to 2013.
If you've been priced out of a Bertone 105 series,Giulia Coupe,then fear not.I can honestly say I've had as much fun in this Alfetta GTV Coupe as I have in the many 105's I've driven.
These fabulous Alfa Romeo Alfetta GTV's have been in the shadows of the Bertone GTV too long and are now starting to be appreciated much more.
A very pretty shape,also designed by Giorgetto Giugiaro,with the classic Alfa twin cam engine and transaxle.
Our car has covered a remarkably low 30k miles and had just 2 private owners,having lived most of it's life on Lake Como,Italy.
Superb,rust free body,immaculate interior and excellent mechanics and very correct,original and unmessed with.

A rare opportunity to acquire such a rust free and original example.
Video clips
Test drive https://youtu.be/XwelTDsYkdU
Start up https://youtu.be/SL0DiIeZXiI
Interior https://youtu.be/V8ZDGUCtAqQ

Please call or email for further details.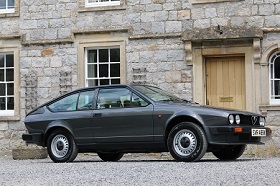 CITROEN DS 23 PALLAS,60k miles,rare air-con.
Arriving very soon is a very nice Citroen DS Pallas.In excellent condition inside and out.
Please enquire for further details.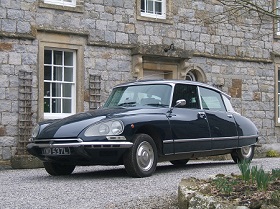 1994 MG RV8
Arriving shortly is this Woodcote Green,MG RV8.Previously sold by us and resided in the South of France for the last decade.With low miles and low owners.

More details & pictures to follow shortly.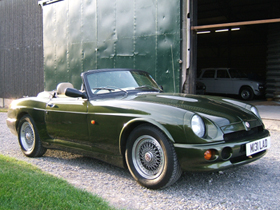 1966 LAMBORGHINI 1R SMALL DIESEL TRACTOR,One family owned from new,original log book,number plate & warranty booklet.
Just arrived from Italy is this lovely,one family owned from new,Lamborghini 1R,small diesel tractor.
Fitted with Lamborghini's own,twin cylinder,air cooled,Bosch fuel injected diesel engine.In excellent running order and with lifting gear,pto,high and low diff and a grass cutter attached,it runs faultlessly and has all the correct,original fixtures and fittings.

Available for viewings.
Any inspection welcome.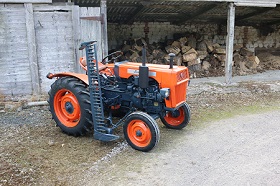 1964 LANCIA SUPERJOLLY 1800cc.
Just arrived from Italy is this project Lancia Superjolly.Based on Lancia Flavia mechanicals.
With a completely sound chassis,and very good bodywork it is a very restorable and very rare vehicle.Mechanically complete,this would make an ideal basis to either restore back to a classic camper,or perhaps convert to another Superjolly variant,such as a people carrier,van,pick up or even car transporter?

Please enquire for further details.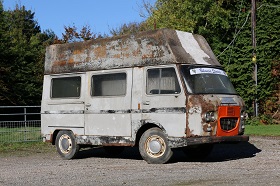 1991 PORSCHE 944 S2 CABRIOLET.
Just arrived is this very nice 944s2 Cabriolet.In the rare colour combination of Cyclamen exterior and Linen (cream) leather interior.
In excellent condition,with 115k miles and a FSH,either with main agent Porcshe dealers or marque specialists.It has just benefitted from a cambelt service,refurbished alloys and a new windscreen.Superb to drive and a very useable classic convertible.

Test drive video : https://youtu.be/1ObNcO5lOwo
Start up,hood opp video : https://youtu.be/2LCOjfq9CEo
Interior video clip : https://youtu.be/FvxOSZmaTwk
Please enquire for further details.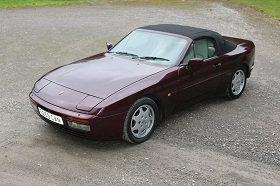 1983 ALFA ROMEO GTV 2.0LTR,RHD,Just 15k miles,2 previous owners!
Quite possibly a unique opportunity to acquire a seriously low mileage example,Alfa Romeo GTV.In silver,with charcoal velor interior,it is in superb condition inside & out.
With letters from the 2 previous owners confirming mileage at time of sale,there may be a lower mileage car out there,but you may wait a very long time to find it,if it does exist?!

More pictures & details shortly..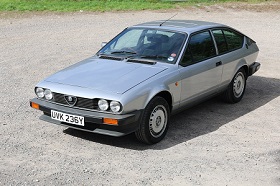 1995 CATERHAM 7 Classic SE,135 bhp Ford Crossflow.
Caterham 7,a 1995 car,professionally built with the 135bhp,Super Sprint Crossflow 1700 engine.Just 3 owners from new,38k miles and a huge history folder,showing full build records & service history.

Please enquire for further details.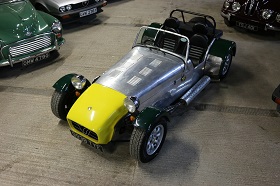 WANTED****RHD Lancia Flaminia Convertible ******WANTED.
We are currently looking for a rhd Lancia Flaminia Touring Convertible 2.5 or 2.8 engine,in useable condition.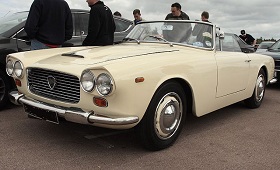 1961 AUSTIN HEALEY SPRITE MK1 (FROGEYE)
Superb example in Iris blue,with dark blue interior.Fresh from professional,marque specialist restoration to an exacting standard of originality.
Any inspection welcome.

Please enquire for further details.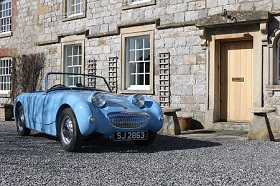 1988 PORSCHE 944 COUPE,Automatic.Just 65k miles & FSH with 19 stamps in the service book,all main agent or marque specialist!
Lovely1988 Porsche 944 Coupe,automatic,with what could be considered a miniscule mileage for a 944,of just 65k miles.Accompanying this is a fully stamped service book.
Black coachwork and black pinstripe interior,it is a very nice,corrosion free example,with excellent bodywork,immaculate interior,fully documented service history and a car that drives very nicely.
Cambelt renewed,just 3k miles ago,it shows excellent oil pressure and water temp readings,all the electrics work,including the tilt sunroof,windows and mirrors.The gearbox has a smooth change and the ride is tight and rattle free.The brakes pull the car up smoothly and evenly.
Pictures & details to follow very shortly.

Video clips
Start up video https://youtu.be/HgYPZ91W6OA
Test drive video : https://youtu.be/bbzORA9uBAU
Any inspection welcome.