Page 1 of 3 Previous |
Next
1987 PORSCHE 911 CARRERA SPORT 3.2 COUPE.
We are delighted to be able to offer this very fine example of the classic,air cooled,flat 6 Porsche 911 Coupe. A 1987 car with the 3.2 engine and G50 gearbox.In a very rare Cassis Red Metallic paint,with cream,full leather interior and a very modest mileage of just 95k and 7 owners in total.
It is an original factory built,Carrera Sport Coupe and comes with a FSH and the sort of history file you always hope to find with a 911,but rarely do.To say it is comprehensive would be a serious understatement.
Over two inches thick,the file includes an official,Porsche certificate of authenticity,a fully stamped service book,mot's dating back to 2001,copies of previous V5 log books and reams of bills and receipts.
Walkround video clip https://youtu.be/vFrAChCEmCI

Start up videoclip https://youtu.be/tHtkykPDndc

Any inspection welcome.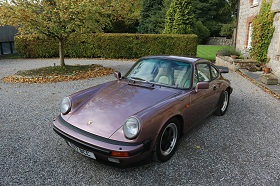 1981 ALFA ROMEO ALFETTA GTV 2.0LTR,Just 30k miles, resided on Lake Como,Italy for most of it's life.
Just arrived,is this fabulous Alfa Romeo Alfetta GTV.Having been in the shadows of the Bertone GTV,these cars are now being appreciated much more.A very pretty shape,also designed by Giorgetto Giugiaro,with the classic Alfa twin cam engine and transaxle.
Our car has covered a remarkably low 30k miles and had just 2 private owners,having lived most of it's life on Lake Como,Italy.
Superb,rust free body,immaculate interior and excellent mechanics and very correct,original and unmessed with.
A rare opportunity to acquire such a rust free and original example.
Please call or email for further details.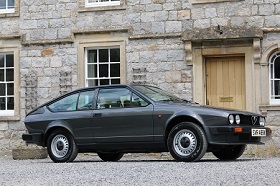 CITROEN DS 23 PALLAS.
Arriving very soon is a very nice Citroen DS Pallas.In excellent condition inside and out.
Please enquire for further details.

More details & pictures to follow shortly.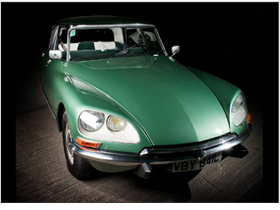 2003 PORSCHE BOXSTER S 3.2.
In Meridian Grey with contrasting black leather interior.87k miles but with a new engine fitted by Porsche at 22k miles.FSH and just 2 previous owners.
In excellent all round condition and superb to drive,with a fully stamped service book,mainly with Porsche main agents.
Video clip
Walkround
https://youtu.be/pzI_34Y0TVg
Test drive :
https://youtu.be/921MQxM-xiA
Please enquire for further details,any inspection welcome..
1967 PORSCHE STANDARD TWIN CYLINDER DIESEL TRACTOR.
Arriving soon is this very nice and rare Porsche Standard,diesel tractor.
A twin cylinder,air cooled diesel tractor in the classic Porsche red livery.

More details soon.

Any inspection welcome.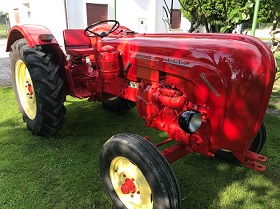 1963 LANCIA FLAMINIA 2.5 3C GT.
Just arrived is this lovely Lancia Flaminia GT. A 2.5 3C example,originally sold new in Perugia,Italy but more recently having lived in France and now the UK.
Much work over recent years that has made it a very nice example,indeed.
Lovely,black Touring coachwork,with contrasting red interior,these really are a much underated,elegant and stylish Grand Tourer and still excellent value for money compared to your Aston Martins or ever so common E-types!
Video clips
Test drive
https://youtu.be/Rc66_sM4eQ8
Interior view
https://youtu.be/sH8CU3ncZcE
Walkround
https://youtu.be/nUmA6XOcMvk
Start up
https://youtu.be/F1lWh8b9cJ0

More details & pictures to follow shortly.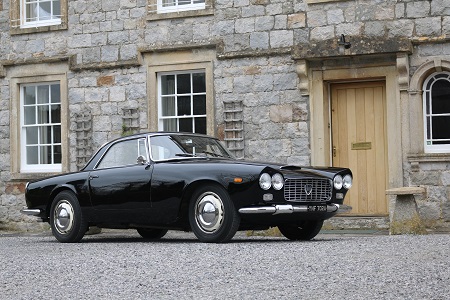 WANTED,FIAT BARCHETTA,PRE FACELIFT.
We are currently looking for a Fiat Barchetta,preferably low miles,low owners, leather interior and with good history.

Please contact us if you can help.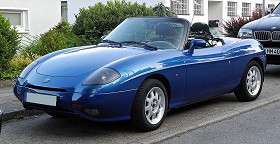 1960 LAMBORGHINI 5C CINGOLATO.
Just arrived,we have the toughest,meanest looking Lamborghini available! A 1960 5C Crawler,quite probably unique here in the UK? With a 3 cylinder,40hp diesel engine,in fully restored condition and full running order.
Great fun and no one else you know will have one!
Video clip https://youtu.be/6ZABZqTcBq0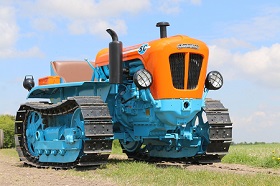 1997 ALFA ROMEO 164 V6 SUPER,AUTOMATIC.
Lovely Alfa Romeo 164 Super,with Alfa's glorious V6.In Alfa Red with black/grey cloth,this is an excellent,completely rust free example,with an impeccable service history,even down to a hand written note book,detailing all work done.Great to drive and now a very rare car.

Please enquire for further details.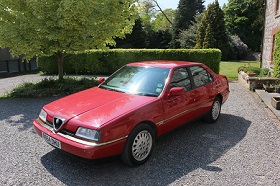 WANTED****RHD Lancia Flaminia Convertible ******WANTED.
We are currently looking for a rhd Lancia Flaminia Touring Convertible 2.5 or 2.8 engine,in useable condition.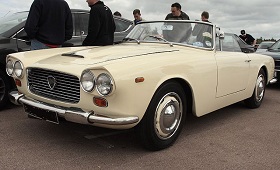 1961 AUSTIN HEALEY SPRITE MK1 (FROGEYE)
Superb example in Iris blue,with dark blue interior.Fresh from professional,marque specialist restoration to an exacting standard of originality.
Any inspection welcome.

Please enquire for further details.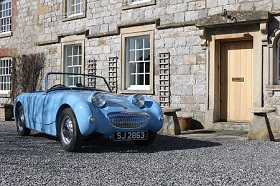 COMPLETAMENTE ORIGINALE!
LAMBORGHINI 1R,SMALL DIESEL TRACTOR.
Here is a fantastic opportunity to acquire a completely original & correct,classic Lamborghini 1R diesel tractor.We've seen very,very few little 1R's as unmessed with as this example,it still has all the correct fitments such as the correct rear and front lights,original rear inspection lamp.The paintwork is original and she still displays ALL the correct transfers.
It runs well,with excellent oil pressure,good clutch and foot brakes and operating handbrake.
Video clips https://youtu.be/hf9RWSRRlrU
https://youtu.be/R3gqR5lFJjE

More pictures & details to follow very shortly.

Any inspection welcome.