Page 1 of 3 Previous |
Next
1992 ALFA ROMEO SPIDER S4 1600,dual fuel LPG/petrol.Just 2 owners.
Excellent,Alfa Romeo Spider S4,in rare Alfa Yellow with contrasting black interior.A 2 owner car which has recently had an LPG fuel system fitted to run alongside the standard petrol.So you can enjoy classic,open top motoring for half the fuel costs!
In rust free condition,with excellent interior and an excellent drive.

More details and pictures to follow shortly.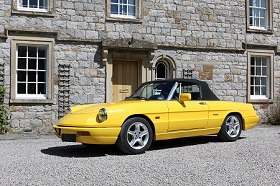 1964 MASERATI QUATTROPORTE,RHD.
1964 Maserati Quattroporte 1.Believed the oldest,known surviving Quattroporte,chassis number 008,an original RHD car with just 3 owners one of them titled.
Now in a part restored condition,including full mechanical rebuild and body rebuild,it now mainly requires repainting and reassembly.
Further details to follow shortly.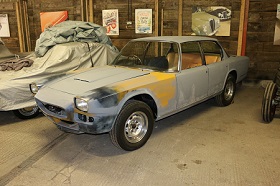 1987 LANCIA DELTA INTEGRALE 8V
Lancia Delta Integrale 8V,in white with grey/green alcantara interior it is in good condition with very sound bodywork and much recent work by Integrale specialist,Auto integrale.

More details/pictures to follow shortly.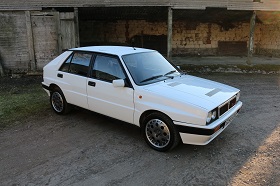 1934 CITROEN C4F TORPEDO
Just arrived,is this rare,1934 Citroen C4 Tourer.Imported to the UK circa 1974 and recently undergone much restoration.Now requires finishing.
Please enquire for further details and to arrange a viewing.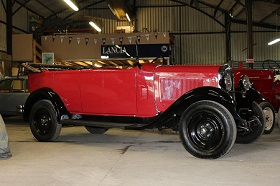 2002 MGF TF,just 46k miles.
02 MGF,in red with contrasting black cloth interior.This is a very nice,low mileage example,with just 46k miles recorded.It also comes with the desirable and rare factory hard top.
In very nice all round condition,it is a well looked after example that drives very nicely,feeling tight and rattle free,with very good performance.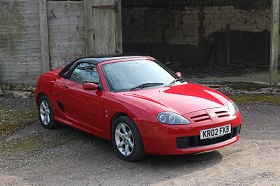 PORSCHE JUNIOR 111,SMALL DIESEL TRACTOR.
Lovely,restored Porsche Junior 111,diesel tractor. A single cylinder,air cooled diesel engine,it has been restored to a very nice standard and comes with a grass cutter attached,so you can have it ready and waiting to head out to the field to cut the grass next spring!
Turn to page two of Our Cars to see another Porsche tractor.

More details and pictures soon.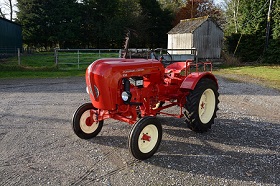 2004 ALFA ROMEO 166 2LTR T/SPARK LUSSO.Just 2 owners.
The last Alfa Romeo executive saloon built,always a rarity in the UK,especially in this,the much more attractive,facelift model.This example has had just two owners,excluding Sidlow Alfa Romeo,who registered the car themsleves,from new.
Extensive service history,including a cambelt service & oil change,just carried out.
A very well appointed,comfortable,underated car!
Please enquire for further details.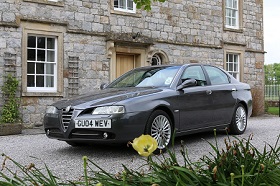 WANTED****RHD Lancia Flaminia Convertible ******WANTED.
We are currently looking for a rhd Lancia Flaminia Touring Convertible 2.5 or 2.8 engine,in useable condition.

Customer waiting!!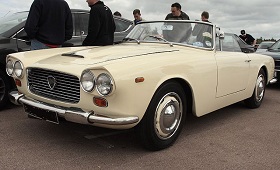 WANTED**Lancia Flaminia PF Coupe 2.8/2.5 spares car**WANTED.
We are currently looking for a Lancia Flaminia PF Coupe,spares car.LHD or RHD,condition of bodywork is unimportant,the rougher the better! Condition of upholstery & glass is also unimportant.
It must however be mechanically complete and ideally not dismantled.A 2.8 is preferable but a 2.5 will be considered.Documents not required.

All things considered,please call or email if you can help.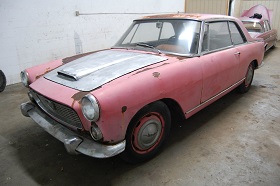 1962 PORSCHE JUNIOR,EXTENDED WHEELBASE DIESEL TRACTOR.
Another classic Porsche tractor available,this one a 1962 Junior,extended wheelbase model,with the single cylinder,air cooled engine and 4 speed gearbox.It comes with working hydraulic lifting gear at the back and has recently had a new set of tyres fitted.

A very nice little tractor!

More details & pictures shortly.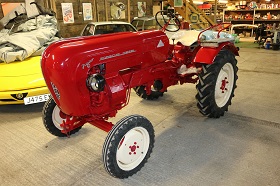 1961 AUSTIN HEALEY SPRITE MK1 (FROGEYE)
Superb example in Iris blue,with dark blue interior.Fresh from professional,marque specialist restoration to an exacting standard of originality.
More details to follow shortly.

Please enquire for further details.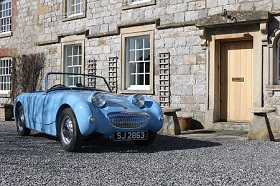 LANCIA FLAMINIA GT 2.5. Touring.
Lancia Flaminia GT 2.5 with bodywork by Carrozzeria Touring,Milano,for full restoration.
2.5 single carb GT,mechanically complete but missing some trim items.A rare and increasingly desirable car,freshly unearthed from long term storage and now in need of full restoration.

More details & pictures to follow shortly.