Page 1 of 3 Previous |
Next
1962 LOTUS SEVEN 1500cc.
A lovely little series 2,Lotus Seven.Wire wheels,1500cc,pre crossflow Ford engine and in classic Lotus green and yellow.
Most importantly,great fun to drive!

Please call or email for further details.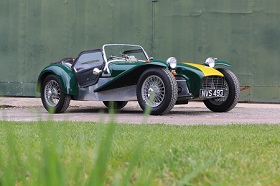 CITROEN DS 23 PALLAS,60k miles,rare air-con.
Arriving very soon is a very nice Citroen DS Pallas.In excellent condition inside and out.
Please enquire for further details.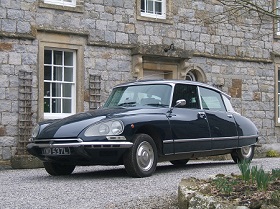 1994 MG RV8
Woodcote Green,MG RV8.Previously sold by us and resided in the South of France for the last decade.With just 19000 miles and low owners and extensive history.
An excellent example inside & out that drives very well indeed and has icy cold air con!

More details & pictures to follow shortly.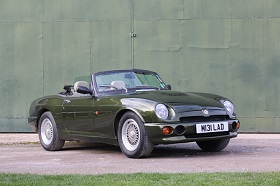 MARLIN SPORTSTER
Just arrived is this stunning,Marlin Sportster.With minimal miles since build,it has been built to exacting standards,with a level of detail you just don't see in these type of cars.I think it wouldn't be underplaying it to say it's probably the best in the country!
Fitted with the straight 6,Nissan 280z motor,fed by 3 Weber 40's,it drives beautifully and unlike most cars of this type is surprisingly roomy inside.As a 6ft 2" person,I fit very comfortably in it,I wish I could say the same for the Caterham Seven we have in stock,which is a squeeze!

More details very soon..
Any inspection welcome.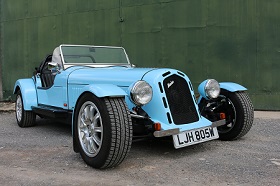 1991 PORSCHE 964/911 COUPE.
Extensively rebuilt by Andy Tatlow of Flat 6 Porsche,based in Singapore.
Many upgrades and minimal miles since.
3 owner from new,originally sold new in Kingdom of Brunei and now only for sale due to the current owners continued commitments overseas.

Please enquire for further details.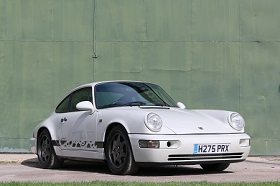 1991 PORSCHE 944 S2 CABRIOLET.
Just arrived is this very nice 944s2 Cabriolet.In the rare colour combination of Cyclamen exterior and Linen (cream) leather interior.
In excellent condition,with 117k miles and a FSH,either with main agent Porcshe dealers or marque specialists.It has just benefitted from a cambelt service,refurbished alloys and a new windscreen.Superb to drive and a very useable classic convertible.

Test drive video : https://youtu.be/1ObNcO5lOwo
Start up,hood opp video : https://youtu.be/2LCOjfq9CEo
Interior video clip : https://youtu.be/FvxOSZmaTwk
Please enquire for further details.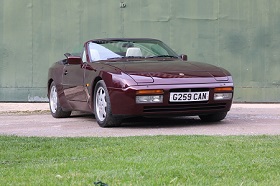 1990 TVR S3,just 32k miles.
Just arrived is this very nice TVR S3 Convertible with just 32k miles.
Extensive history file including all previous mot's.

More pictures & details very shortly..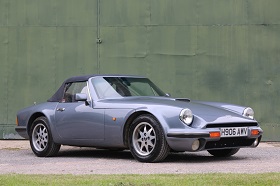 1995 CATERHAM 7 Classic SE,135 bhp Ford Crossflow.
Caterham 7,a 1995 car,professionally built with the 135bhp,Super Sprint Crossflow 1700 engine.Just 3 owners from new,38k miles and a huge history folder,showing full build records & service history.

Please enquire for further details.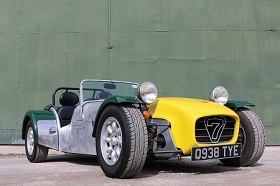 WANTED****RHD Lancia Flaminia Convertible ******WANTED.
We are currently looking for a rhd Lancia Flaminia Touring Convertible 2.5 or 2.8 engine,in useable condition.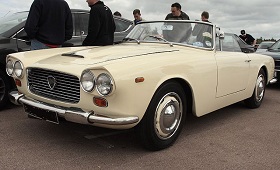 1961 AUSTIN HEALEY SPRITE MK1 (FROGEYE)
Superb example in Iris blue,with dark blue interior.Fresh from professional,marque specialist restoration to an exacting standard of originality.
Any inspection welcome.

Please enquire for further details.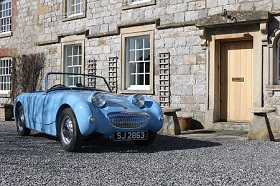 1990 ALFA ROMEO SPIDER 1600 S4.
Previously sold by us and now,after a lot of fun,including a trip to the South of France,we are very happy to be able to offer this lovely little Alfa Spider again on behalf of it's current owner.
An Italian import with superb bodywork,it also has excellent mechanics and a very smart interior.It drives as nicely as it looks with an excellent gearbox,engine,brakes and clutch (new).

Driving video: https://youtu.be/7ErtdcYcU84
Engine bay video: https://youtu.be/X5KCdh2HOYw
https://youtu.be/k07erG8B3uo
Walkround video: https://youtu.be/Ep0xWlswFfs
Any inspection welcome.