Page 1 of 3 Previous |
Next
1992 ALFA ROMEO SPIDER S4 1600.Just 2 owners.
Excellent,Alfa Romeo Spider S4,in rare Alfa Yellow with contrasting black,Alcantara interior.A 2 owner car which has recently been imported from Italy,in rust free condition,with excellent interior superb,never welded underside and an excellent drive.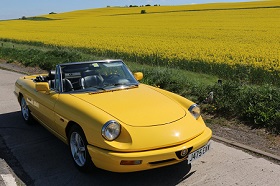 1964 MASERATI QUATTROPORTE,RHD.
1964 Maserati Quattroporte 1.Believed the oldest,known surviving Quattroporte,chassis number 008,an original RHD car with just 4 owners one of them titled,it was latterly owned by motoring journalist Douglas Blain,who was editor of Car magazine from 1963-1971 and now is the publisher/contributor of The Automobile Magazine.
Now in a part restored condition,including full mechanical rebuild and body rebuild,it now mainly requires repainting and reassembly.
Further details to follow shortly.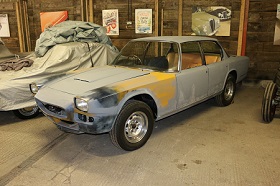 1991 JAGUAR XJS 4.0LTR COUPE,67K MILES,FSH.
Factory registered car.
In Silver Frost with full grey leather interior,just 67k miles and FSH and low owners.An excellent example inside & out which drives very well indeed.Auto gearbox with sport mode,electric windows,seats & mirrors.

More details/pictures to follow shortly.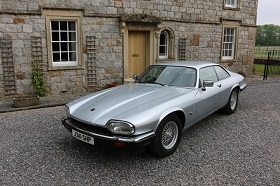 1967 SUNBEAM ALPINE MK5 1725cc
Arriving very soon is a very nice Sunbeam Alpine Mk5.In red with contrasting black interior,recent new,full sills,chrome wire wheels and in very nice condition inside & out. (lib pic)

Please enquire for further details and to arrange a viewing.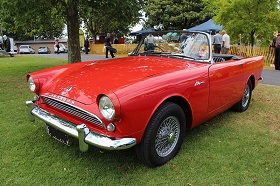 1960 LAMBORGHINI 5C CINGOLATO.
Just arrived,we have the toughest,meanest looking Lamborghini available! A 1960 5C Crawler,quite probably unique here in the UK? With a 3 cylinder,40hp diesel engine,in fully restored condition and full running order.
Great fun and no one else you know will have one!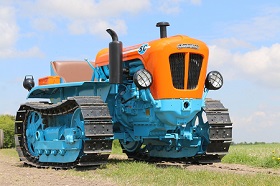 PORSCHE JUNIOR P111,SMALL DIESEL TRACTOR.
Lovely,restored Porsche Junior 111,diesel tractor. A single cylinder,air cooled diesel engine,it has been restored to a very nice standard and comes with a grass cutter attached,so you can have it ready and waiting to head out to the field to cut the grass next spring!
Turn to page two of Our Cars to see another Porsche tractor.

More details and pictures soon.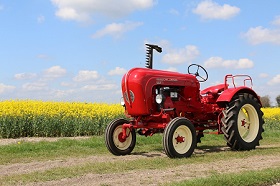 1972 LOTUS EUROPA TWIN CAM,just 35k miles,3 owners.
This is a terrific Europa Twin Cam project,complete and very original,just 3 owners from new and two up to 2015.With a recorded mileage of just 35k,believed correct.If you want to restore a Europa,you would have to go a long way to find a better starting point!

Please enquire for further details.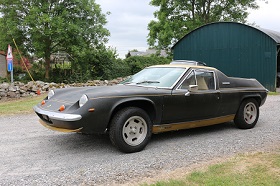 WANTED****RHD Lancia Flaminia Convertible ******WANTED.
We are currently looking for a rhd Lancia Flaminia Touring Convertible 2.5 or 2.8 engine,in useable condition.

Customer waiting!!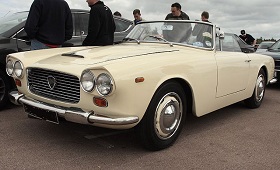 1965 LAMBORGHINI 2R SERIE MECH,DIESEL TRACTOR.
Here is a wonderfully original little Lamborghini tractor.A 3 cylinder,air cooled diesel,it retains all it's original paint & badges and has pto and hydraulic lifting gear at the back.
It runs & drives well and has recently had new tyres fitted to the rear.

More details & pictures to follow shortly.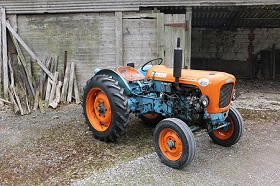 1961 AUSTIN HEALEY SPRITE MK1 (FROGEYE)
Superb example in Iris blue,with dark blue interior.Fresh from professional,marque specialist restoration to an exacting standard of originality.
More details to follow shortly.

Please enquire for further details.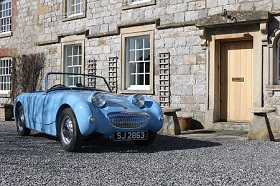 1992 PORSCHE 968 COUPE.
Just arrived,we have a Porsche 968 Coupe,87k miles and with extensive service history.

More details & pictures to follow shortly.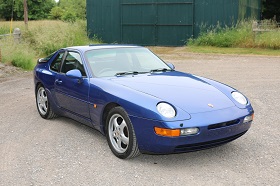 1972 MGB ROADSTER AUTOMATIC,Chrome bumper,Heritage shell.
This is a very nice MGB Roadster automatic.Previously sold by us to it's current owner in 2008,in Flame red with light,tan interior,it was extensively restored 10 years ago using a new,full Heritage shell,rebuilt engine,full new interior trim,boot trim,hood etc.
Still in very nice condition,with painted wire wheels,chrome bumpers and a rust free body. Very reluctantly for sale.

Please enquire for further details.