Page 1 of 3 Previous |
Next

CORONAVIRUS NOTICE UPDATE.
We are still currently restricted in our operations,especially regarding test drives.However,with things starting to look a little brighter,we are now able to facilitate inspections,either on behalf of,or for interested parties on vehicles.Social distancing rules will apply.

So,as before all enquiries are still welcome by telephone or email and they will be answered,so please feel free to contact us regarding any vehicle.
Should you wish to purchase a vehicle,we will happily store the vehicle free of charge until the current restrictions are fully lifted,alternatively we can now arrange delivery or will open for collection of the vehicle,if preferred.We can now also offer viewings and inspection facilities,as stated above with social distancing rules applying.So please do contact us to discuss any interest,inspections or purchase possibilites.

Many thanks and keep well during these difficult times.




1996 FIAT BARCHETTA 1.8,with factory hardtop and just 45k miles.
Here is my lovely Fiat Barchetta.In silver with black cloth interior,it is an excellent example inside & out and has to be one of the best out there!
Sold new in Germany,it found it's way to the UK via Holland and was UK registered in January 2019.
It comes with the desirable factory hardop and alloy wheels,had a cambelt service last year and will be sold with a new mot.
Superb condition and terriffic fun,the thinking persons alternative to the MX5?!

Any inspection welcome.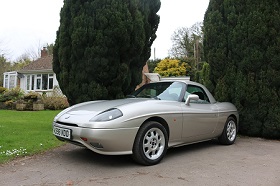 1962 LOTUS SEVEN 1500cc.
A lovely little series 2,Lotus Seven.Wire wheels,1500cc,pre crossflow Ford engine and in classic Lotus green and yellow.
Most importantly,great fun to drive!

Please call or email for further details.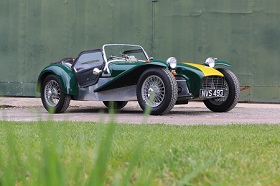 1959 LAMBORGHINETTA Small diesel tractor.
Just arrived is this very nice little Lamborghinetta,small diesel tractor.
In the correct and classic orange over light blue colours,with new tyres and in very good running order.
More pics and details to follow soon.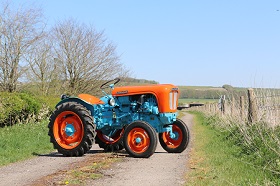 2006 MARLIN SPORTSTER,with Nissan 280z,straight 6 engine.
Just arrived is this stunning,Marlin Sportster.With minimal miles since build,it has been built to exacting standards,with a level of detail you just don't see in these type of cars.I think it wouldn't be underplaying it to say it's probably the best in the country!
Fitted with the straight 6,Nissan 280z motor,fed by 3 Weber 40's,it drives beautifully and unlike most cars of this type is surprisingly roomy inside.As a 6ft 2" person,I fit very comfortably in it,I wish I could say the same for the Caterham Seven we have in stock,which is a squeeze!

Any inspection welcome.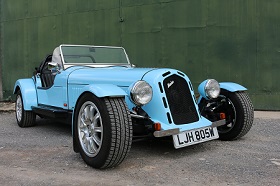 1991 PORSCHE 964/911 COUPE.
Extensively rebuilt by Andy Tatlow of Flat 6 Porsche,based in Singapore.
Many upgrades and minimal miles since.
3 owner from new,originally sold new in Kingdom of Brunei and now only for sale due to the current owners continued commitments overseas.

Please enquire for further details.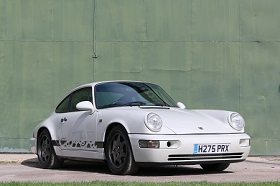 VINTAGE,EARLY 1960'S WOODRUP ROAD CYCLE.
As well as classic cars,we have always been interested in other forms of classic & vintage transport,this including vintage cycles.So here on offer is a lovely Woodrup road cycle.Possibly one of the earliest known Woodrup frames,(frame number 137) Woodrup cycles are still built in Leeds,UK.They have been building bikes since the end of WW2.
Potentialy an early 1960's frame,with period Campagnolo and Mafac components fitted,it looks and rides beautifully.

Please enquire for further details.
All bicycles can be posted in proper bike boxes at a cost of £38 for mainland UK.

More classic cycles available on page 3 of Our Cars.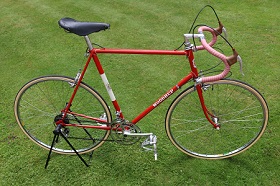 1972 ALFA ROMEO GIULIA SUPER 1600.
Fettled for light events,this Giulia Super is great fun to drive,terrific performance and handling and a fabulous sound!

More pictures & details very shortly..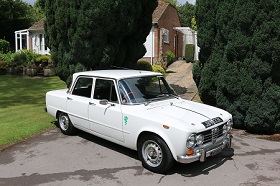 1937 LANCIA APRILIA BERLINA.
On offer here is a much,much loved little Lancia Aprilia Berlina. A 1937 car that was purchased by it's current family in 1967 and remained with them until now.
A very well known Aprilia within the Lancia enthusiast circle and now only for sale due to the very sad passing of it's owner.
Although a 37 car,it has been fitted with a later 1500cc engine and it really does go along very well,cruising at 60 mph very comfortably!

More details and pictures to follow shortly.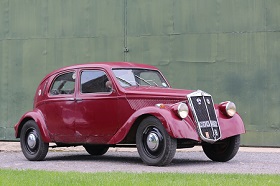 1970 JENSEN INTERCEPTOR MK2.
A lovely,matching numbers Jensen Interceptor Mk2.In dark blue coachwork,with black leather.It has had an extensive amount of documented work carried out,making it a really smart and very useable car.
With gorgeous Italian coachwork by Touring of Milan,the wonderful sound of a 6.3ltr V8 and classic,british,1960's/70's leather interior,they really are a fabulous,iconic car of their era!
Any inspection welcome.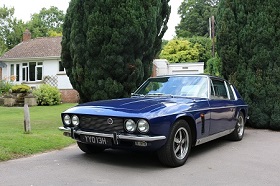 1973 JENSEN HEALEY,Just 46k miles.
A really nice example of this very rare,70's convertible.Very sound bodywork,excellent interior and mechanics and just 46k recorded miles!

More pictures and details to follow shortly.
Any inspection welcome.