2004 ALFA ROMEO 166 2.0LTR T/SPARK,6 spd manual,FSH.
Facelift model with air con,cruise control,electric windows,mirrors plus more.

In Grigio Dolceacqua (Gunmetal grey) with full,black Momo leather interior.Originally registered by Sidlow Alfa Romeo from new,then just 2 private owners since and owned by myself for 9 years.
Full electrics,including electric windows,mirrors,seats (heated),working air con,cruise control,6 speed manual gearbox and it's never had any paintwork. MOT to September 2019.

The last large,luxury Alfa saloon to be made,originally superseding the 164.Not a big seller in it's day inspite of it being a well equipped,good handling and performing car and in my opinion a much better built Alfa compared to other models of the then present range.
I have owned this car as my own daily driver initially and then laterly shared with another vehicle for 9 years and it has proved a reliable and competent vehicle over this period,running it from 60k miles to it's present 115k.It still presents in excellent all round condition,the bodywork is rust free as is the underside,including the front subframe,a known weak spot.It has just benefitted from wheel refurbishment and new tyres all round,new battery and windscreen wipers.It had a full cambelt service in May 2016 at 101k miles.
The interior still looks fresh with no tears or major wear in the leather trim,the carpets are still excellent and all the electrics work.Specification includes,electric windows,mirrors,front seats,heated front seats,air con (nice & chilly!),cruise control,abs etc.
On the road the performance is still good,the gearchange of the 6 speed,manual box is lovely and the clutch and brakes operate as they should and it is tight & rattle free over the bumps.
Whilst the V6 models have the wonderful Busso V6 engine,that sounds glorious,the T/Spark also sounds great,is no slouch and in my opinion is a much lighter & sweeter handling car and with a much more sensible fuel economy!

Overall this is a very nice example of these rare,facelift 166 luxury Alfa saloons.
Becoming rarer these days,a much underated car in it's day but is now starting to be appreciated,even being earmarked as a future classic by some journalistic pundits.This is now starting to show,as there has been a noticeable,recent rise in values.
Please feel free to email or call with any questions regarding the car or to arrange a viewing 01672 512879 / 0781339416.
Viewings can be arranged for any reasonable day or time,Sunday mornings also ok.

Exterior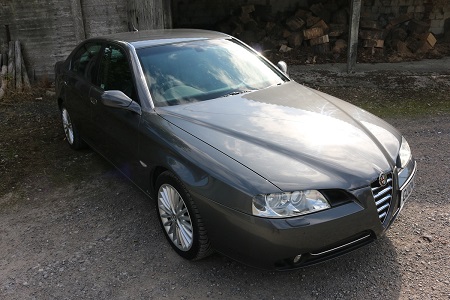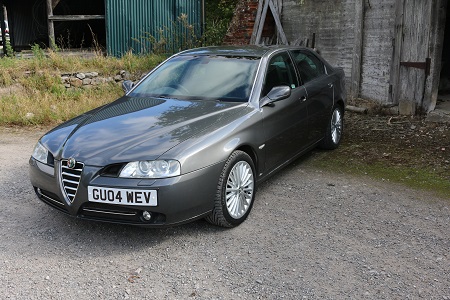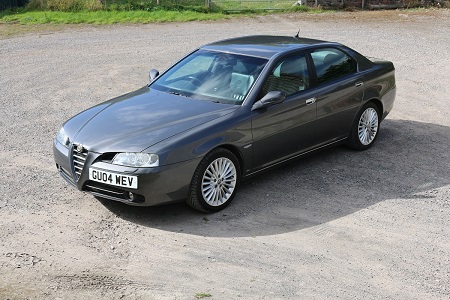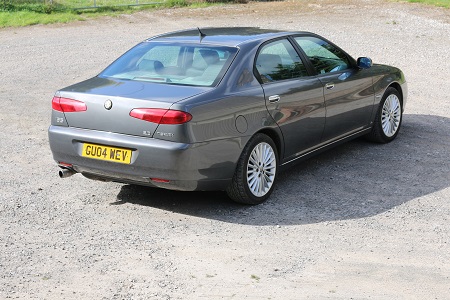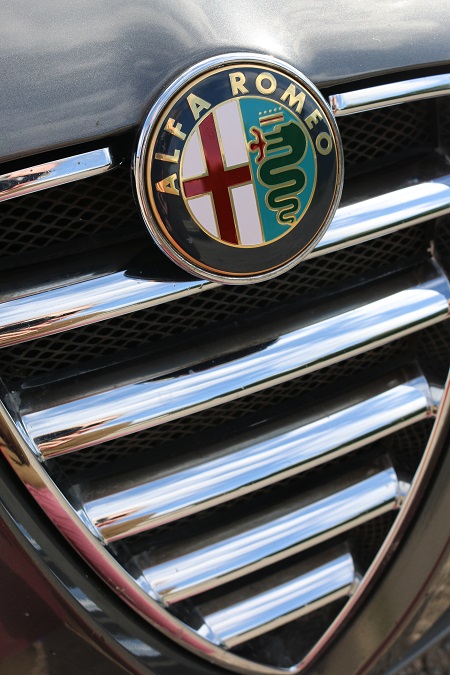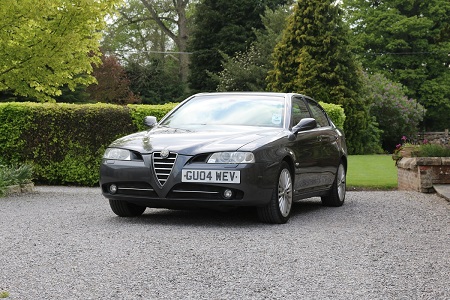 Interior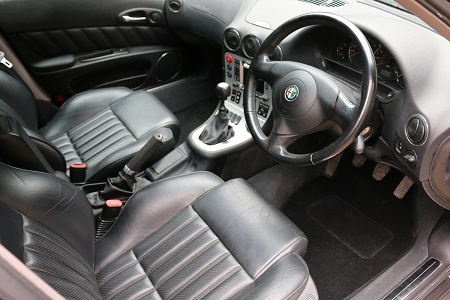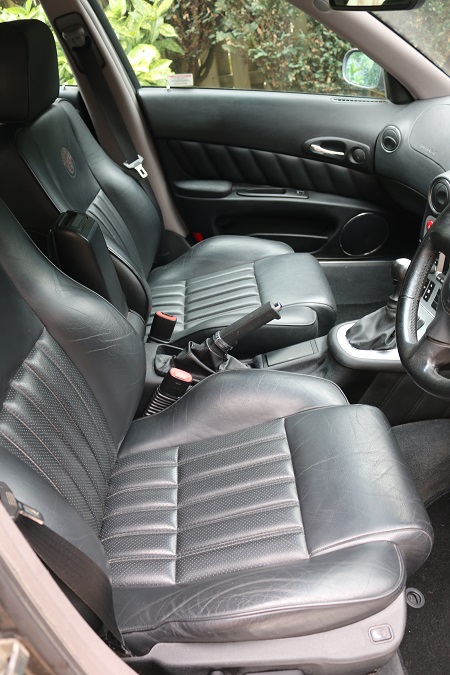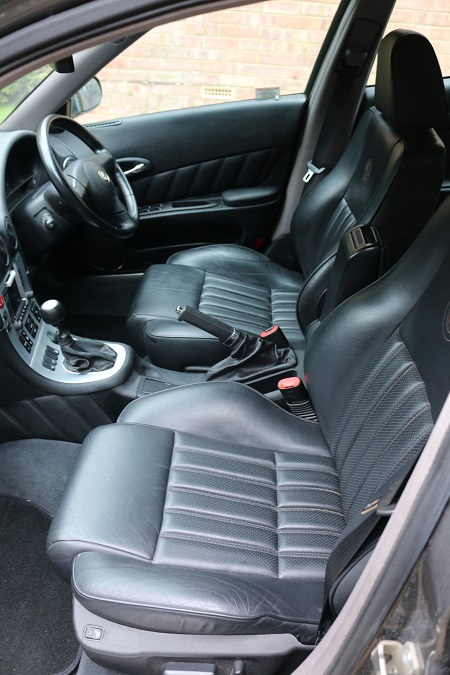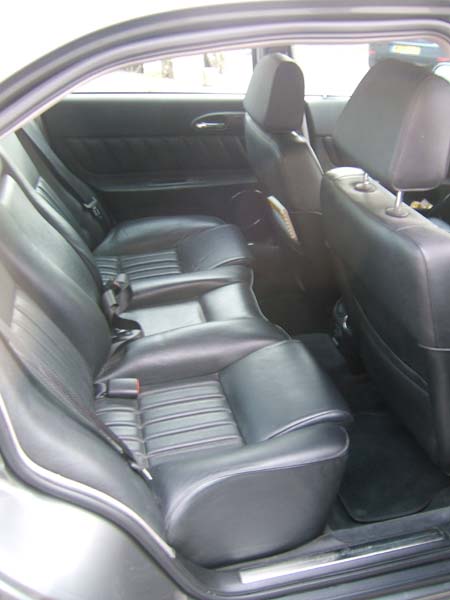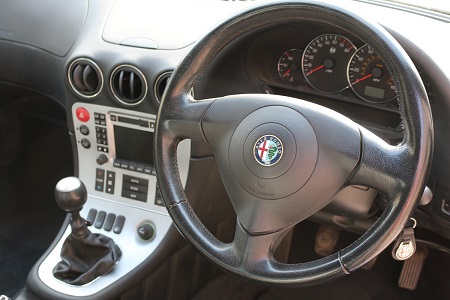 Contact 01672 512879 / 07813394167 for further details.