2004 FIAT PANDA 4X4 CLIMBING,60K MILES.
Excellent Fiat Panda 4x4 Climbing,just 60k miles and recent cambelt replacement.Excellent condition inside & out and drives extremey well.
Used by myself over the summer a great fun,characterfull little fiat with the bonus of being a very competent little 4x4 and in a great colour combination.

More pictures & details shortly.

Any inspection welcome.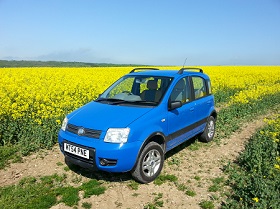 2004 ALFA ROMEO 166 2.0 T/SPARK,LUSSO WITH FSH.
2004 Alfa 166,in Grigio Dolceacqua (gunmetal grey) with full,Momo black leather interior.Just 1 previous,private owner,owned by myself for 9 years.
In excellent all round condition,115k miles,recent cambelt service.A very nice example of these rare,facelift 166 luxury Alfa saloons.
A much underated car in it's day but is now starting to be appreciated.
More details and pictures shortly.
Any inspection welcome.
Please call or email for further details.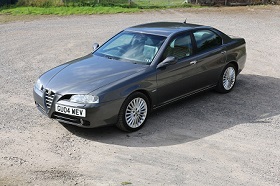 LAMBORGHINI R235 DIESEL TRACTOR.
A slightly newer Lamborghini than our usual examples,but a very useable and original tractor.
More details and pics shortly.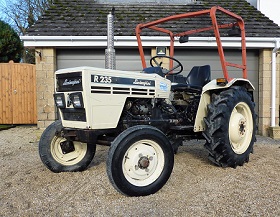 PROJECT LAMBORGHINI 1R
A project Lamborghini 1R,small diesel tractor.In full working order,very good engine and transmission and new rear tyres.Does require some work.
Video clip
https://youtu.be/ehIb5h3c_2c
Please enquire for further details.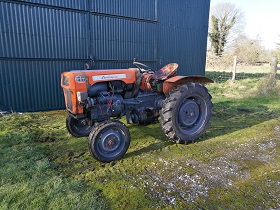 1999 ALFA ROMEO 166 V6 3.0TR SUPER,FSH,6 spd manual.
Just arrived is this Alfa Romeo 166 Super,with the fabulous 3.0ltr V6,Busso engine and 6 speed manual gearbox.Most seem to be autos.
In Verde Minerva,one of the best colours for a 166.With immaculate full crema,Momo leather interior.Just 98k miles,FSH,including cambelt service just 2k miles ago and 4 owners from new.

More pictures & details shortly.

Any inspection welcome.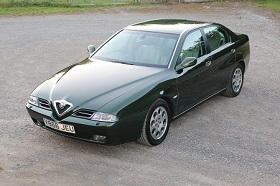 1987 DAIMLER SOVEREIGN XJ40 3.6.
Lovely Damiler Sovereign 3.6 auto.A super example inside & out that drives very nicely and is corrosion free.84k miles and with extensive service history & old mot's.

More pictures & details shortly.

Any inspection welcome.