1964 LAMBORGHINI 2R SMALL DIESEL TRACTOR.
Just arrived from Italy is this very smart Lamborghini 2R diesel tractor.This is a 3 cylinder,air cooled diesel tractor in the classic and correct period, orange over blue colour scheme.It is in full working order and has lifting gear and twin pto at the rear. This is a very correct,complete and original tractor.

Video clip https://youtu.be/oRKTtv1Il2o

Any inspection welcome.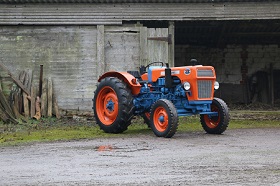 LANCIA FULVIA 1.3s BARCHETTA.
Lancia Fulvia Barchetta,converted from a standard,S2 Fulvia Coupe 1.3s a good number of years ago,it utilizes the original roof to act as a hard top.
The engine has just been rebuilt,interior is in excellent condition and it runs & drives.
It is now ready for a bit more work to make fully usable,either as a very unusual Fulvia Convertible variant or perhaps go all the way into creating an F&M special,replica?
Video clip
https://youtu.be/fpyOd6HO1-U
Any inspection welcome.
Please call or email for further details.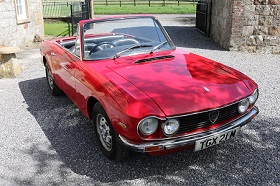 2006 NISSAN 350Z.
A very quick car,the Nissan 350Z is probably the cheapest 300bhp car you can buy? Striking looks inside & out and the usual Japanese level of build quality and reliability.
On 102k miles,our car has extensive service history,drives very nicely and is in very good condition,all round.
Without doubt a modern classic.
Video clip
https://youtu.be/kcuVQ11JIXs
.
Please call or email for further details.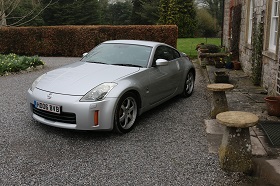 PROJECT LAMBORGHINI 1R
A project Lamborghini 1R,small diesel tractor.In full working order,very good engine and transmission and new rear tyres.Does require some work.
Video clip
https://youtu.be/ehIb5h3c_2c
Please enquire for further details.