1991 BMW 318is.
A proper Q car,the BMW 318is,is not your standard 318.Fitted with the M42 B18,134bhp engine that BMW actually detuned as it out performed the 325!
Subtly lowered,uprated suspension,disc brakes all round and with stunning performance from the M42 DOHC engine that really comes to life over 3500 rpm.This is now a very rare and desirable varient of the E30,3 series cars.
Previously sold by us,a very nice example inside & out,good service history and just 6 previous owners.
It is a very impressive drive!

More pictures & details to follow shortly.

Any inspection welcome.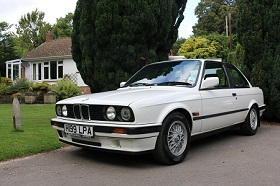 1990 ALFA ROMEO SPIDER 1600 S4.
Previously sold by us and now,after a lot of fun,including a trip to the South of France,we are very happy to be able to offer this lovely little Alfa Spider again on behalf of it's current owner.
An Italian import with superb bodywork,it also has excellent mechanics and a very smart interior.It drives as nicely as it looks with an excellent gearbox,engine,brakes and clutch (new).

Driving video: https://youtu.be/7ErtdcYcU84
Engine bay video: https://youtu.be/X5KCdh2HOYw
https://youtu.be/k07erG8B3uo
Walkround video: https://youtu.be/Ep0xWlswFfs
Any inspection welcome.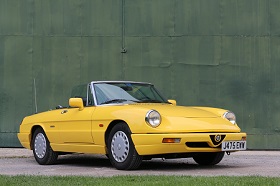 2004 ALFA ROMEO 166 2.0 T/SPARK,LUSSO WITH FSH.
2004 Alfa 166,in Grigio Dolceacqua (gunmetal grey) with full,Momo black leather interior.Just 1 previous,private owner,owned by myself for 9 years.
In excellent all round condition,115k miles,recent cambelt service.A very nice example of these rare,facelift 166 luxury Alfa saloons.
A much underated car in it's day but is now starting to be appreciated.
More details and pictures shortly.
Any inspection welcome.
Please call or email for further details.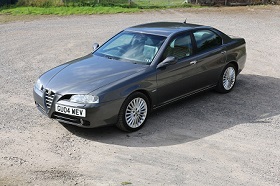 1961 AUSTIN HEALEY SPRITE MK1 (FROGEYE)
Superb example in Iris blue,with dark blue interior.Fresh from professional,marque specialist restoration to an exacting standard of originality.
Any inspection welcome.

Please enquire for further details.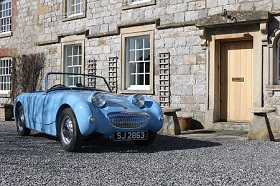 1965 LAMBORGHINI 1R SMALL DIESEL TRACTOR
Another recent arrival from Italy,this Lamborghini 1R is the baby Lamborghini of the 1960's range.In the classic orange over blue colour scheme and we've been advised it has a recently rebuilt engine.It certainly starts and runs well.
More details shortly.

Driving video
https://youtu.be/1ShgWOh3aR4

Any inspection welcome.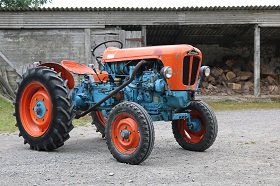 1958 LANCIA APPIA FURGONCINO Restoration project.
A charming little Lancia Appia Furgoncino,a full restoration project,we have had the engine running briefly under direct fuel feed and it looks to be complete.

Any inspection welcome.